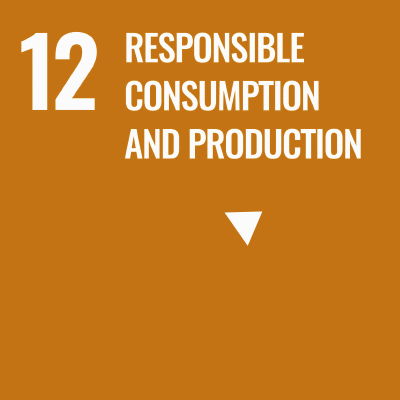 SDG12 focuses on making sure we, as a human race, don't use more natural resources than the planet can replenish.
Set for achievement by 2030, this target ensures the sustainable management and efficient use of natural resources, while halving per capita global food waste at the retail and consumer levels.
To achieve this, we need to reduce food losses along production and supply chains, including post-harvest losses.
Waste generation would be substantially reduced through prevention, reduction, recycling and reuse.
As a business, this is one of the easier goals to demonstrate tangible performance against.
Do you have a waste management plan?
Do you conduct regular waste audits?
Do you consider how resource use – for example printer paper or production materials – could be used more wisely to prevent wastage?
There are toolkits to help with these including waste auditing guides available for subscribers to download from the ICON App.