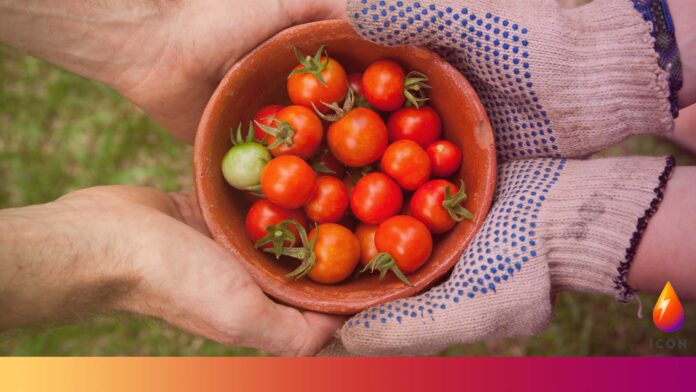 Food service giant Compass Group UK & Ireland is banning air freight of fresh fruit and vegetable produce to further increase the use of local and seasonal products, and is encouraging its chefs to rework their menus to accommodate these changes.
Along this decision, the foodservice company, which prepares, cooks and serves more than three million meals every day, has announced a number of systemic changes on its journey to Climate Net Zero by 2030. These include:
Using free range eggs (shell and liquid) in the UK and introducing white eggs into the supply chain. According to Compass Group, this move exceeds the previous target of committing to cage free eggs by 2025.
Removing Marine Conservation Society-rated 4 and 5 seafood from its UK supply chain.
These measures have been led by Compass' procurement division, Foodbuy.
Anne Simonnet, Head of Sustainability and Compliance at Foodbuy, commented: "Fruit and vegetable produce is our second biggest buying category, so to have none of these items air freighted is significant.
"We have worked hard to find suppliers that are closer to home – with no compromise on quality. The actions we have taken on eggs and fish are also important steps and we will continue to engage with our partners and suppliers to reduce emissions and focus on animal welfare."
Compass reports that other actions towards their Climate Net Zero commitment include:
A commendation of best practice for Net Zero targets, from the Science Based Targets initiative (SBTi).
Encouraged chefs to reformulate menus; creating low carbon options that draw on local, seasonal and plant-based ingredients and consciously look to reduce food waste. The success of this approach was highlighted by Compass' QEII Future of Food event menu, which saw a reduction from 11.8kg of CO2e per portion to 4.02kg of CO2e per portion (66%).
Launched a milk pilot to support engagement with over 500 farmers; dairy representing 10% of Compass Group UK & Ireland's footprint.
On track to switch to 100% renewable electricity within managed sites.
Launched electric vehicle policy to reach 100% electric fleet cars by 2024 at the latest.
Partnered with Oxford University's LEAP programme to introduce eco-labelling.
Removed around 142 million items of single-use plastics.
Engaged with hundreds of clients, stakeholders, suppliers and employees to share ideas, knowledge and best practice.
More information about Compass' Net Zero commitment is available on the company website.