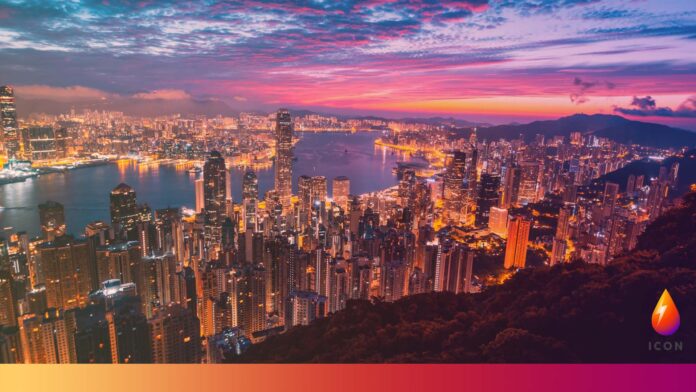 Less than 300 out of nearly 4,000 companies in the Asia Pacific region disclosing through CDP (8%) had net-zero targets in place as of 2021, according to a new report by the Carbon Disclosure Project (CDP).
The report, Rising to the Challenge: How companies in Asia Pacific are preparing for the net-zero economy, finds that while the region's companies showed increased commitment towards emissions reduction and transparent environmental action in 2021, there remains 'a significant ambition gap' in meeting the Paris Agreement goals.
Donald Chan, Managing Director for Asia Pacific at CDP, commented on the findings: "The decisions we make over the next five years will determine whether reaching net-zero by 2050 is achievable and therefore we need all actors in our economy – national and local governments, businesses, and capital markets – to be united in ambitious, urgent, system-wide action.
"CDP looks forward to seeing our region's business and policy leaders continue to lead the way in the transition to a net-zero, nature positive and equitable world."
In 2021, a total of 3,879 companies from 21 markets across Asia Pacific disclosed their emissions, targets and climate action through CDP's TCFD-aligned Climate Change questionnaire, representing 14% of global market capitalization.
2021 saw a 29% increase in the number of companies in the Asia Pacific region reporting through CDP compared to 2020, and a more than fivefold growth from fewer than 700 companies in 2016.
One-third (32%) were first-time responders, according to the non-profit this demonstrates a growing momentum among businesses towards embedding transparent environmental disclosure in their operations.
The report shows that climate action has risen to the C-suite level, with almost all respondents (98%) having management-level oversight for climate-related issues.
Three-quarters (76%) of companies reported having a process for identifying, assessing and responding to climate-related risks and opportunities.
According to the CDP, companies' proactive approach to mitigating climate risks can largely be attributed to the region's pronounced vulnerability to climate risks.
For example, parts of West and South Asia are at risk of losing groundwater even more quickly than other parts of the globe, and affected nations risk losing up to 6% of GDP through inaction.
However, while there is growing recognition of climate-related risks among businesses in the region, companies need to ramp up their ambition in order to avoid these risks materializing, aligning their climate action with the commitments required to achieve net-zero by 2050.
According to the report, with fewer than four in 10 companies (38%) currently following a specific low-carbon transition plan, and while 65% of all 3,879 companies responding to CDP in 2021 had active emissions reduction targets, fewer than one in three had science-based targets in place and only 291 (8%) reported having committed to net-zero targets.
Organisations that did have targets in place – either absolute or intensity-based – were four times more likely to decrease their GHG emissions.
As of March 2022, 300 companies in the Asia Pacific region had targets validated by the Science Based Targets initiative (SBTi).
The report also finds that the region's current level of action in reducing emissions is lagging behind its global counterparts.
For example, 600 companies responding to CDP's Investor Signatories reported reduced emissions in 2021, with net reduction totalling 267 million tonnes of CO2e. While this is a positive sign, it only represents 1% of the overall emissions reported in the region for 2021.
And although growth in renewable electricity markets across the Asia Pacific region has helped spur emissions reductions and other climate mitigation strategies, presently just 5% of the electricity consumed by the top 100 energy consumers is sourced from renewables.
Four out of 10 companies (40%) in APAC reported measuring at least one category of their Scope 3 emissions.
But given that average Scope 3 emissions total more than 11 times the Scope 1 and 2 volumes combined – as CDP's previous study indicated – it is 'vital' that businesses ramp up their action in accounting for, and addressing, both upstream and downstream emissions throughout their value chains.