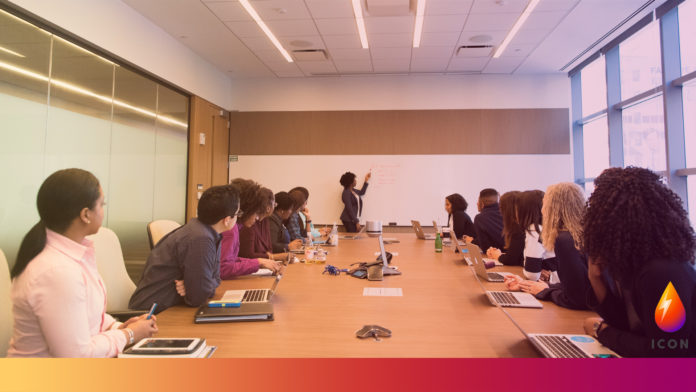 The European Commission has welcomed a political agreement reached between the European Parliament and the Council on the Directive on improving the gender balance among non-executive directors of listed companies, proposed by the Commission in 2012.
According to the Commission, women are underrepresented in high-level positions, with only a third of members of non-executive corporate boards being women and even less among executive boards.
The Directive sets a share of 40% of the underrepresented sex among non-executive directors and 33% among all directors. These companies must ensure that board appointments procedures are clear and transparent, and that applicants are assessed objectively based on their individual merits, irrespective of gender.
The Vice-President for Values and Transparency, Věra Jourová, commented on the announcement: "The first time the Commission put the issue of women in economic decision-making high on the agenda was in 2010.
"Since then, women on boards have risen by 17 percentage points, mainly due to legally binding initiatives implemented in some Member States. This remains a painfully slow progress. With this Directive, we will collectively accelerate our efforts to strive for gender equality and better balance in economic decision-making."
The Commission tabled the proposal on gender balance in company boards in November 2012. While the European Parliament adopted its position in 2013, the Council could not reach an agreement on the file for almost ten years, with some Member States considering that binding measures at the EU level were not the best way to pursue the objective.
In her political guidelines, President von der Leyen committed to building a majority to unblock the Directive on women on boards. In March 2022, the Council was able to adopt its general approach, unblocking the file. Later in the same month, the European Parliament reconfirmed its position.
The political agreement reached by the European Parliament and the Council is now subject to formal approval by the co-legislators.
Once published in the Official Journal, the Directive will enter into force 20 days after publication and European Union Member States will then need to transpose the new elements of the Directive into national law within two years.
The President of the European Commission, Ursula von der Leyen, added: "Diversity is not only a matter of fairness. It also drives growth and innovation. The business case for having more women in leadership is clear.
"After ten years, since the European Commission proposed this directive, it is high time we break the glass ceiling. There are plenty of women qualified for top jobs: they should be able to get them."
More information about this announcement is available on the European Commission website.