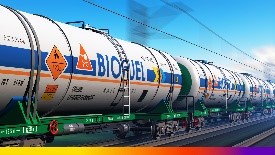 A report recently published by bio-energy consultants NNFCC found that in order to meet the growing demand for used cooking oils, companies are increasingly sourcing and importing from outside the EU (predominantly Asia) where there are no globally agreed standards.
This not only results in variable quality but also lacks traceability meaning it is potentially sourced from palm oil – in other words, it's not as green as you might think.
Do you know where your biodiesel comes from? For support on developing an effective audit process and ensuring you understand the full Chain of Custody for your fuel procurement please check out our resources on the ICON hub.