To celebrate Christmas, ICON's reporter/researcher Ida Vaisanen steps away from news momentarily to share her festive thoughts with our readers.
Whether or not you celebrate Christmas, there is a good chance that your plans have changed for reasons outside your control this year. You might not be able to meet loved ones in person, travel or must work when you didn't plan to.
Not only are changing plans upsetting, especially since everyone have faced their unique struggles in these past two years, but they also threaten our sense of how special occasions should be celebrated. We all have our own festive traditions, which we might not even question. It's just how things are! This is what we've always done!
These kind of 'traditions' can lead us to cooking foods that we don't like and throwing them away, panic-buying presents which may go unused and subjecting ourselves to activities we don't even like because we think this is the only proper way to celebrate.
Changing plans and the otherwise hectic world winding down around us for the festive season leave room for silence. With silence, often comes reflection. With reflection, comes a chance to do things differently.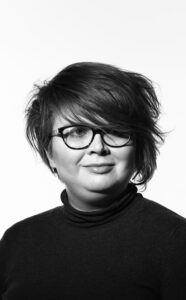 One of my favourite tasks of the year as a reporter at ICON is writing our advent calendar, where we share tips on celebrating a greener Christmas. This could mean recyclable cards and packaging, or making mindful choices about presents and food.
We often think that environmentally and socially responsible choices must be grand gestures or drastic life changes, when in reality the key is that you are thinking. Small choices cause far-reaching ripples.
For example, an ethically produced gift. It offers joy to the recipient, but can also offer a living wage to the workers that created it and encourage sustainable business practices, even if this is on the other side of the world. The same joy, further ripples.
We are all a part of a larger delicately interconnected entity: a family, a community, a country, the world. Our choices matter.
Of course, we don't always get to choose our circumstances. But we are never completely powerless. We are always empowered to make the best out of a situation. It might not be what we wanted or hoped for, or was something we didn't deserve, but we did our best with what we had. As I report on the world from the wings, I never stop being amazed by the resilience of the human spirit.
So, if mince pies or brussels sprouts aren't your thing, you can choose not to have them this year. How about a Christmas pizza instead? Would you prefer to soak in a bubble bath instead of watching Christmas shows? You can! If your loved ones aren't physically near, your gift to them can be an experience on a future day that otherwise would've been like any other.
Who knows, this time next year you might celebrate with completely new traditions, which you will start today.
On behalf of the ICON team I would like to wish our readers a peaceful, even if different, festive time.