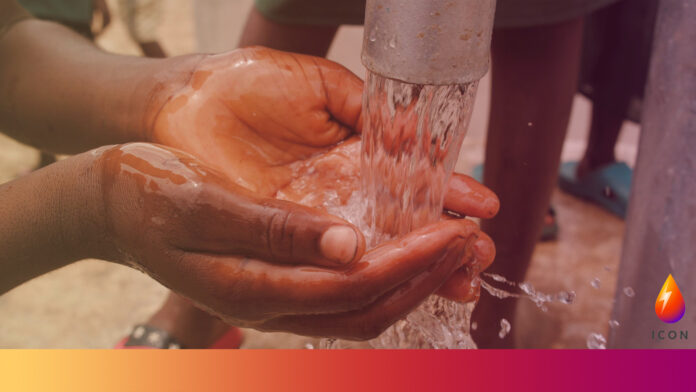 Turning ammonia in wastewater into green energy and using unexploited telecoms cables to detect leaks in the water network are among the winners of Ofwat's inaugural £2 million Innovation in Water Challenge.
Eleven collaborative initiatives, led by water companies and involving a number of partner organisations, will receive up to £250,000 each to tackle the biggest issues facing the water sector in England and Wales.
John Russell, Senior Director at Ofwat, commented on the announcement: "Innovation has the potential to drive a sea-change in the water sector and tackle some of the biggest challenges we are facing in society.
"Solutions that turn wastewater into green hydrogen and the use of artificial intelligence to detect leaks are just some of the cutting-edge winning initiatives that we hope will make a real impact in the coming months and mark the beginning of a new wave of innovation in the sector.
"We were particularly pleased to see so many water company collaborations among the entries, and the winning proposal for the development of the sector's Innovation Centre of Excellence will be crucial in driving future change.
"We are looking forward to the future rounds of the competitions and supporting even more transformative projects to fruition over the coming years."
The winning entries, recommended by an independent panel of judges, include green initiatives such as planting and restoring seagrass meadows on the Essex and Suffolk coastlines, a scheme to turn ammonia in wastewater into green hydrogen gas, and software that can monitor the degradation of wildlife habitats.
Other ideas focus on the prevention of leaks in the water network through the use of AI, CCTV, and unexploited optical fibre strands in telecoms networks, as well as using behavioural science to better support vulnerable customers.
Run by Ofwat and Nesta Challenges, and supported by Arup and Isle Utilities, the IWC was the first competition this year within Ofwat's £200 million Innovation Fund.
It is part of the regulator's goal to create an innovative and collaborative water sector that meets the evolving needs of customers, society and the environment in the years to come.
The Innovation in Water Challenge winning entries:
The AI & Sewer Defect Analysis project will use artificial intelligence and machine learning to automatically recognise features in CCTV inspection of sewers. This is set to give a better understanding of sewer deterioration and reduce the cost of inspections.
CatchmentLIFE will build bespoke software that volunteers and experts can use, showing the impacts of habitat degradation on wildlife and ecological communities.
Enabling Whole Life Carbon Design will deliver tools and processes to support the cultural and behavioural changes necessary to deliver low whole life carbon and cost solutions and ultimately zero carbon emissions as a water industry.
Industrial Symbiosis will look at new ways waste or by-product materials from one company can be used as the raw materials for another.
Leak Detection using Dark Fibre will use unexploited optical fibre strands in existing telecoms cables to detect and therefore prevent leaks in water and wastewater networks.
The Organics Ammonia Recovery project will recover ammonia in wastewater and turn it into green hydrogen fuel, reported to be a first for the industry.
Reservoir water community monitoring for algal associated risk assessment will build on environmental DNA-monitoring methodologies to detect algae in drinking water to improve the taste and smell.
Seagrass Seeds of Recovery will restore seagrass and improve estuaries and coastal waters by increasing biodiversity and absorbing carbon and nitrogen emissions.
Smarter Tanks to build a resilient network will explore how to best monitor drinking water and rainwater storage tanks using real-time monitoring and control solutions, to see if more water can be stored when needed most, such as during extended dry periods or drought.
Supporting customers in vulnerable circumstances will use behavioural science to improve engagement with hard-to-reach customers and communities during planned and unplanned events, including help to manage bills and understanding which forms of communication customers prefer.
A partnership of many water companies will lead the delivery of UK Water Sector Innovation Centre of Excellence, a virtual innovation accelerator hub to promote collaboration in and beyond the water sector and drive transformational innovation.
More information about the Challenge and the winning entries is available on the Water Innovation website.