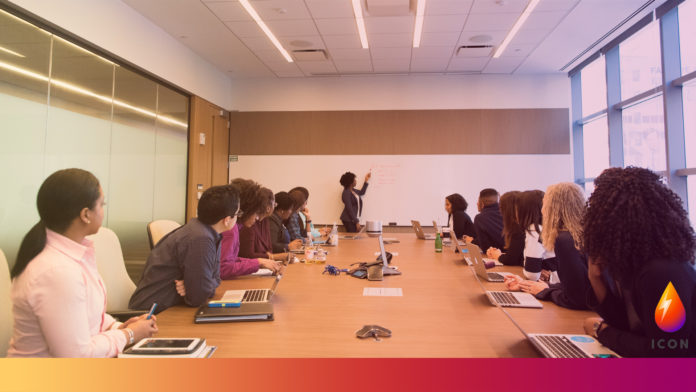 The Parker Review committee has published the results of its latest voluntary census on the ethnic diversity of FTSE 100 and FTSE 250 companies' boards, carried out jointly with the Department of Business, Energy & Industrial Strategy (BEIS).
The voluntary census showed that 89 FTSE 100 companies and 128 FTSE 250 companies had minority ethnic representation on their company boards as of 31 December 2021, the target date.
Another five FTSE 100 appointments have been announced since then and an additional three companies are at an advanced stage in the recruitment process.
Of the three companies which have not signalled their commitment, one is being acquired by a US Group and will de-list; another is a Russian steel and mining company which will shortly be removed from the FTSE100 index; and the final one is a UK subsidiary of a US-based Group.
Sir John Parker, Chair of the Parker Review Committee, commented on the findings: "Our December 2021 target of every FTSE 100 Company having at least one Board director from a minority ethnic background has very nearly been met.
"FTSE 250 companies also continue to make good progress; with three years to go on their target, over half have people from minority ethnic communities in their boardrooms.
"This milestone year showcases the extraordinary sea change within listed companies regarding diversity and inclusion. The progressive leadership in FTSE Boardrooms deserves our congratulations and fulsome praise for their positive response to a range of initiatives over the past decade including this Review.
"Their success places UK-listed companies at the forefront of global governance, gender and ethnic diversity. This will be a winning combination in a competitive world with fast-changing demographics."
In 2017, the Parker Review made a series of recommendations and set a "One by 2021" target for all FTSE 100 boards to have at least one director from a minority ethnic background by December 2021. The Review also set a similar "One by 2024" target for all FTSE 250 boards.
As expected by the Review, the overwhelming majority of these Board positions are Non-Executive Directors given that FTSE companies generally only have two Executive Director positions – CEO and CFO.
Progress continues in these key Executive roles but at 'a relatively slow' pace. Only six CEOs across the FTSE 100 come from a minority ethnic background and 16 minority ethnic CEOs lead FTSE 250 companies. There are even fewer Chairs from a minority ethnic background: three in the FTSE 100 and five in the FTSE 250.
The Parker Review recommends that continued attention is focused on this issue and believes that this – together with the growing experience of many recently appointed minority ethnic Non-Executive Directors – will help generate growth in the number of minority ethnic directors in the most influential roles around the Boardroom table.
This is what has happened with women directors in recent years and the Review anticipates a similar trend with minority ethnic directors.
All FTSE 100 companies responded to the voluntary census. 233 FTSE 250 companies responded which is a significant improvement from the last time they were surveyed.
The Steering Group was established in 2015/16 and has been led by Sir John Parker so far. Now that the first major milestone has passed, Sir John has decided that it is an appropriate time for David Tyler, Co-Chair of the Committee, to assume the lead Chair role for the remainder of the Review.
David Tyler, Co-Chair of the Parker Review Committee, added: "These numbers compare starkly and very favourably with the position in 2017 when only 51% of FTSE 100 companies had people from minority ethnic communities in their boardrooms.
"However, companies should not think of the Parker Review targets as 'one and done'. We hope companies will follow the most diverse of their peer group and expand the scale and depth of initiatives fostering inclusion and diversity right through organisations to help develop the next generation of talent.
"We are very grateful to Sir John for his inspired and purposeful leadership of the Review since it was initiated in 2015."
'Ethnic diversity of UK boards: the Parker review' is available on the UK Government website.