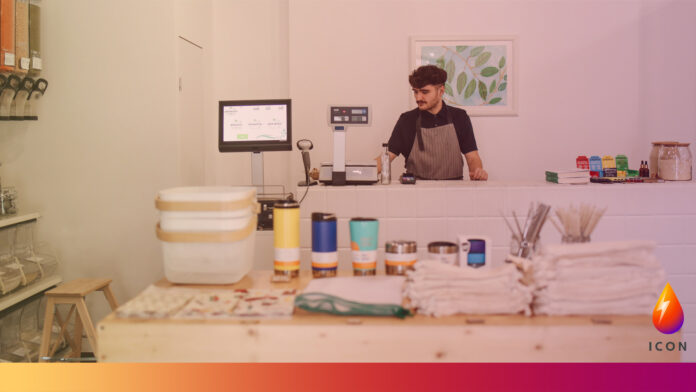 Prime Minister Boris Johnson and Business and Energy Secretary Kwasi Kwarteng have called on every small business in the UK to take small, practical steps to cut their emissions as part of the UK's journey to net zero by 2050, in the run up to UN Climate Summit COP26 in Glasgow this November.
The Together for our Planet 'Business Climate Leaders' campaign is a new drive to encourage small and micro businesses to commit to cutting their emissions in half by 2030 and to net zero by 2050 or sooner through the new UK Business Climate Hub.
Small businesses can use the hub to find practical tools, resources and advice to understand their emissions and develop a plan to tackle them, as well as providing ideas for steps they can take.
Steps could include installing energy saving light bulbs, switching to electric vehicles and other cleaner forms of transport to reduce their carbon footprint, looking at environment-friendly packaging options, or introducing cycle to work schemes for employees.
Business & Energy Secretary Kwasi Kwarteng, commented on the announcement: "Small businesses are the backbone of our economy and as we transition to a green future, they will also the backbone of the UK tackling climate change.
"There are huge opportunities for a small business to go green – not only playing their part in saving the planet from climate change but helping grow their business and ensuring it is fit for the future.
"Simple changes could differentiate a business from the competition, attract new customers and investment and save them money on their running costs.
"That is why I am urging the nation's small businesses to sign up to become business climate leaders and lead the charge in protecting the future of our planet."
According to the government, the campaign will also provide small businesses with access to some of the UK's biggest businesses, including NatWest, Google, Scottish Power and BT, and leading climate experts to support them in taking the simple and practical steps to protect the planet, and the benefits of future-proofing and growing a low carbon business.
Partner support will include hosting a range of collaborative events throughout summer, creating a small business training programme on taking green actions, and using their high-profile digital channels to drive small business audiences to the climate hub.
Those who make a net zero commitment on the UK Business Climate Hub will be recognised by the United Nations Race to Zero campaign and will become 'climate leaders' – role-modelling and inspiring others in the community to find meaningful ways to take positive environmental action.
The Business Climate Leaders campaign launch is the latest phase of the government's UK-wide Together For Our Planet-campaign, which encourages people from across society to engage in climate action.
More information about Together For Our Planet-campaign is available on the COP26-website.