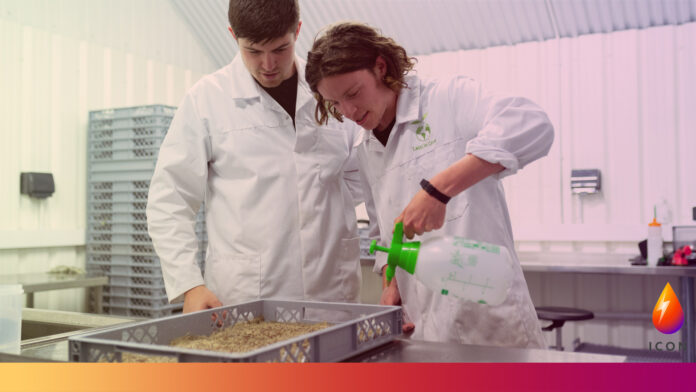 According to University of Sussex Business School researchers, 'potentially transformative technologies' such as stratospheric aerosol injection or albedo management have received less than £1 in £500 of climate research funding over the past 30 years.
In the meantime, even established climate change responses such as industrial decarbonisation have received just a third of the research funding for climate change adaption projects.
Based on a sample of 1,000 projects totalling more than $2.2 billion in research funding granted between 1990 and 2020, climate change adaptation projects received the highest proportion (36%), followed by climate mitigation via energy systems (28%), transport and mobility (13%), geoengineering (12%) and industrial decarbonisation (11%).
Academics in the Science Policy Research Unit (SPRU) at the University of Sussex Business School reveal that climate research funding over the past three decades has been asymmetrically distributed with the United Kingdom (40%), European Union (27%) and United States (11%) receiving almost four-fifths of all funding disbursed for a sample of 1,000 projects analysed by the researchers.
Countries such as China, India, Israel or Japan received very low amounts of funding, while developing countries, especially in Latin America and Africa hardly feature.
Dr Chux Daniels, Research Fellow in Science, Technology and Innovation Policy in the Science Policy Research Unit (SPRU) at the University of Sussex Business School, commented on the findings: "Policies on research funding shape the dynamics on knowledge, innovation and technology; while technology, innovation and knowledge may in turn, influence research funding, shifts in research priorities and policies on climate change and sustainability.
"Therefore, deepening understanding on the role of policies in achieving equitable, just and inclusive transition to sustainability is vital for realising climate change and decarbonisations goals.
"The transformative innovation policy approach offers useful ideas on technology and innovation-driven development strategies for addressing climate change and decarbonisation."
The researchers identified several technologies that 'could have a significant role in limiting climate change but are hugely underfunded in terms of research', which include:
Stratospheric aerosol injection (SAI) (0.2% of all climate funding): Although it may sound like science fiction, the study authors say SAI techniques are technically feasible today and could enable near-term reduction of global warming if given more careful consideration within the community.
Marine cloud brightening (0.15%) and Cloud thinning (0%): The academics argue marine cloud brightening could be deployed relatively quickly, using fleets of ships to spray sea water into the air below marine clouds, thereby increasing the clouds' reflectivity and longevity.
Ocean mirrors (0.15%) and Space sunshades (0.1%): Both technologies work using the same principle, of placing scatterers, reflectors, or mirrors either across the ocean (terrestrially based) or into the high atmosphere or outer space (above the atmosphere) to reduce the amount of sunlight entering the Earth, thereby reducing warming.
The study also revealed areas of research which receive 'tiny proportions' of the funding available and whose significance and role to play in the fight against climate change, the researchers believe has been overlooked.
These include:
Food science and technology (0.036% of climate funding): The researchers describe this as a troubling funding gap given that the journey from farming activities to food processing and transportation of finished goods to consumption can have significant negative impacts on water consumption, energy consumption, climate change, and other environmental externalities. They note that the food sector via agriculture has a higher national energy demand greater than either China or the United States.
Neuroscience (0.022%): Social neuroscience, psychology and cognitive neuroscience all have a valuable role to play in informing social interventions that may hamper or facilitate behavioural change, the study authors suggest. They add the specialisms can inform the neural activity behind the behavioural responses to climate change and extreme weather including fear and emotional trauma.
Theology, divinity and religious studies (0.046% and 0.037% respectively): The study authors argue these disciplines can help researchers better understand deeper spiritual implications of low-carbon transitions, including how they may reshape connections to the environment, or promote a new set of values geared towards sustainability (e.g. altruism or frugality).
More information about the study, newly published in the journal Renewable and Sustainable Energy Reviews, is available on the University of Sussex website.