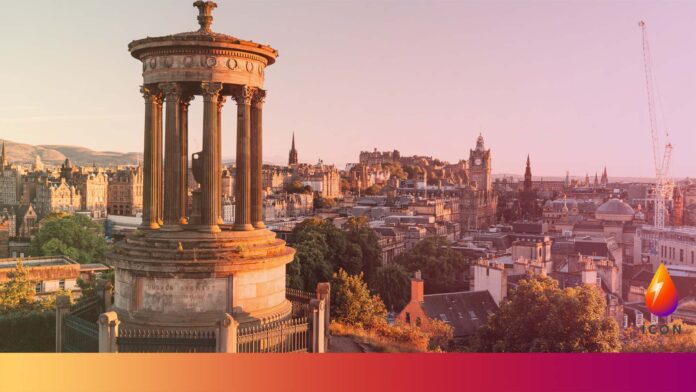 The Scottish Government and the Scottish Green Party Parliamentary Group have agreed to work together over the next five years to build a green economic recovery from COVID, respond to the climate emergency and create 'a fairer country.'
A shared draft policy programme, the Bute House Agreement, details collaboration on the climate emergency, economic recovery, child poverty, the natural environment, energy and the constitution.
It includes commitments to:
invest at least £1.8 billion over this parliamentary session in energy efficiency and renewable heating
a strengthened framework of support for the marine renewables and offshore wind sectors
increase investment in active travel and public transport, including a Fair Fares review to provide 'a realistic and affordable alternative to car use'
designate at least one new National Park by the end of this parliamentary session
enhance marine environmental protection
hold a referendum on Scottish independence after the COVID pandemic has passed, within the current parliamentary session
First Minister Nicola Sturgeon commented on the announcement: "The spirit of co-operation and consensus-building is very much in keeping with the founding principles of our Scottish Parliament.
"We do not agree on everything but we are coming out of our comfort zones to focus on what we do agree on.
"The agreement delivers bold policy action on pressing issues. A commitment to more affordable housing, a better deal for tenants and action to tackle poverty and inequality. Steps to accelerate our transition to net zero – more support for active travel, transformation of home energy and a ten year transition fund for the North East of Scotland.
"It recognises that business as usual is not good enough – we need boldness, courage and a will to do things differently. That is what we offer."
Alongside the draft policy programme, the draft co-operation agreement sets out the way in which the Scottish Government and the Scottish Green Party will work together.
This will include the nomination of two Green MSPs to be Scottish Government Ministers.
Green Party co-leader Patrick Harvie added: "This is a historic moment, which could not come at a more important time.
"We must build a fairer and compassionate country and we must do everything in our power to tackle the escalating climate and nature emergencies to deliver a just transition for all. That is what this deal will do.
"Fundamentally this is a new approach to politics. We agree on some things and disagree on others – those distinctive voices can and will remain."
The draft shared policy programme can be viewed on the Scottish Government website.