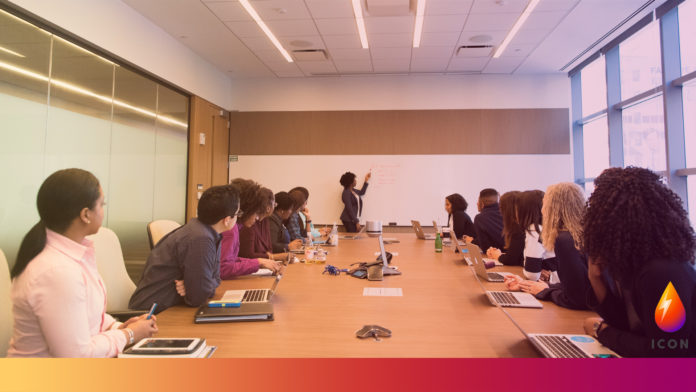 Setting net zero targets isn't enough without a clear strategy to meet them. The race may be on – but, for most UK industries, the playbook needs writing, Anna Jakobsen, EMEA Leader for Sustainability, Resilience and ESG at GHD, tells ICON readers in this exclusive thought piece.
Sustainable corporate practices are undeniably good for the planet – but it's good for business too and UK companies recognise this. Recent data from GHD's report – Recovery, resilience and reconnection: designing business for an ever-present state of disruption – shows that over half of respondents agree that being a sustainable company will result in better financial performance in the next 10 years.
This correlation is increasingly recognised by the investment community, with Environment, Social and Governance (ESG) factors being integrated into decision-making alongside financial metrics.
To be investable, profitable and resilient to disruption, businesses need to fully embed ESG into their business models and operations, as those that do not adapt risk being overtaken by competitors.
Meanwhile, those that mistake ambition with reality and overclaim their performance risk being fined,[1] having board members replaced,[2] or facing stakeholder criticism.
Most stakeholders – from shareholders and employees to customers and regulators – now expect companies to create value beyond the immediate bottom line and have a positive impact on society and the planet.
However, previous GHD research showed that while 92% of CEOs recognise that ESG is a positive value driver, 56% agreed there was still confusion on what comprised ESG factors within their businesses – a significant gap given business boards and their directors will be signing off against their company's alignment to ESG.
Decarbonisation strategies and breaking down barriers to entry
Decarbonisation is a crucial ESG factor and the pathway to get there is mission critical for senior leaders right now, including addressing what this means for the nature and culture of their business. Having a clear net zero strategy is a major step that organisations have to take in order to build a resilient future.
Companies need to set short, medium and long-term targets for greenhouse gas reductions and have high quality and credible plans to meet them. Disclosures that are consistent with the Task Force on Climate-related Financial Disclosures (TCFD) are essential tools for understanding a company's ability to adapt for the future.
Investors and other stakeholders are expecting more in terms of auditing and reporting on ESG and decarbonisation plans. Our research reveals that only 17% of organisations are implementing strategies to meet net zero commitments and publishing progress. 25% have targets and strategies but are not publishing their performance.
Meanwhile, a further 18% have committed, but that is as far as they've got. Recent regulatory developments in the UK, introducing mandatory climate reporting (TCFD) and transition plans, should help drive this number up. However, surveyed companies reported several barriers, including government policy and cost.
We need governments to provide clear pathways and a consistent taxonomy for sustainability policy, regulation and disclosure across markets. They must also help catalyse capital and support investment in the innovation and technology needed.
Partnerships between the public and private sectors are critical in supporting communities affected by the transition such that it can be a just one – linking the S to the E and G.
For example, mitigation in industry can reduce environmental impacts and increase employment and business opportunities, and electrification of public transport with renewables can enhance health, employment and equity.
The cost of decarbonising is certainly a key consideration for businesses and profitability will be one of the biggest challenges for all sectors – access to capital and favourable government policy will be critical factors.
The International Energy Agency estimates that annual investment needs to double to $5trn a year in order to reach net zero emissions by 2050. Losing the race to net zero isn't an option, and new thinking around how to measure return beyond financial metrics is needed.
We work with a number of companies to enhance their climate risk and opportunity identification, undertake scenario modelling and assess the impacts on their businesses, and report in response to regularity requirements and investor demands.
For example, we recently supported a client in the energy sector on the development of its decarbonisation pathway by establishing a basis for net zero and developing an inventory of GHG emissions. Our approach included short-, medium- and long-term emission reduction actions and offsetting opportunities that aligned with existing climate change and energy transition strategies.
In the water sector, we have helped a company to develop a full Scope 1, 2 & 3 carbon emissions inventory to create a future projection of business-as-usual emissions out to 2050. By using BAU emission projections as a baseline, we then identified a range of emission reduction opportunities and estimated potential capital and operational expenditure costs and savings, as well as net present value and emission savings.
Every company and every industry will be transformed by the transition, and there are many actions that can be taken. The question is, how are you preparing for and participating in the net zero transition?
Anna Jakobsen has over 17 years' experience working within Sustainability, ESG and strategy consulting. Before joining GHD, Anna was an Executive member of a UK- based membership organisation dedicated to responsible business, Business in the Community (BITC), and prior to this she worked within EY's sustainability advisory practice for 12 years. Anna also serves on advisory boards, supporting senior leadership in Government and private sector organisations in driving Equality, Diversity and Inclusion performance.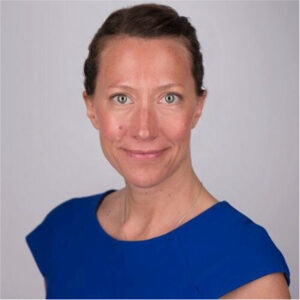 [1] Recent examples are BNY Mellon's Investment Adviser arm agreeing to pay the US Securities and Exchange Commission $1.5m in penalties following "misstatements and omissions" about its ESG approach to managing funds, and a Dutch court ordering Shell to drastically deepen pledged cuts to greenhouse gas emissions.
[2] Hedge Fund Engine No. 1 unseated Board members at Exxon Mobil Corp in a bid to force the company's leadership to reckon with the risk of failing to adjust its business strategy to match global efforts to combat climate change.