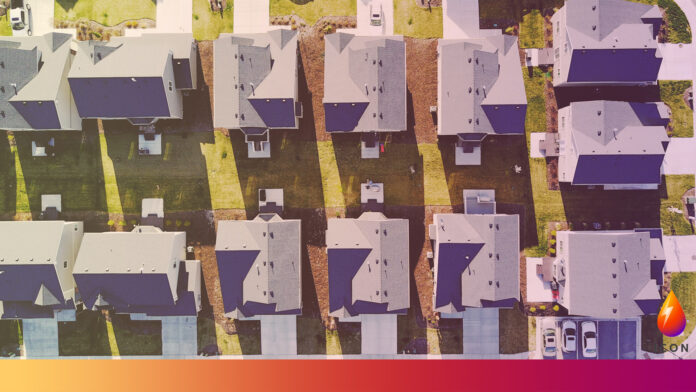 29m homes must be retrofitted by 2050, 1 million homes each year, to reach goal of net zero emissions and the retrofit industry will need to grow by at least a factor of 10 to achieve this 'retrofit revolution'.
This is according to a new paper by Bankers for Net Zero and the Green Finance Institute, which sets out 'a clear plan' for scaling up the retrofit industry to decarbonise an estimated 29 million homes.
Louise Kjellerup Roper, CEO of Volans and Bankers for Net Zero founding partner, commented on the announcement: "Retrofitting the UK's outdated 29 million homes is an essential part of our fight against climate change. One which will address a massive 23% of the UK's emissions while creating thousands of new jobs and driving down heating bills across the country.
"The retrofit industry – mostly made up of small and medium sized businesses – will struggle to take on this challenge without investment and support.
"Which is why we have offered six actionable solutions for finance and business to apply right now – tooling up the retrofit revolution for a prosperous, net zero emissions UK."
The six solutions for the investment and finance industry, and relevant business groups are:
Increase access to sustainability-linked loans for SMEs
Create dedicated "Green" or "Transition" SME funds
Add green criteria to existing public finance schemes and use guarantees to "crowd in" private capital
Create advisory hubs that bring together customers, suppliers and finance providers
Create the rules and protocols to enable more accurate, real-time assessments of property performance
Strengthen the ecosystem of SME accelerators and growth hubs
The paper also shares key principles for new government policy in this area:
Front-load market support – using the funds already committed to the decarbonisation of social housing and public buildings to pump prime the market
Set out a clear regulatory pathway for energy performance standards for all building types
Set out an overarching strategy for applying an adequate and consistent carbon price to every tonne of CO2 emitted in the UK
The paper also calls for the UK government to raise the minimum threshold for Energy Performance Certificate (EPC) ratings required to lease or sell a property.
According to the authors, raising this requirement will drive private sector investment from landlords and homeowners across the board, complementing public sector investment to accelerate adoption.
The 'Tooling up the Green Homes Industry: Financing the Retrofit Supply Chain'-paper is available on the Volans website.