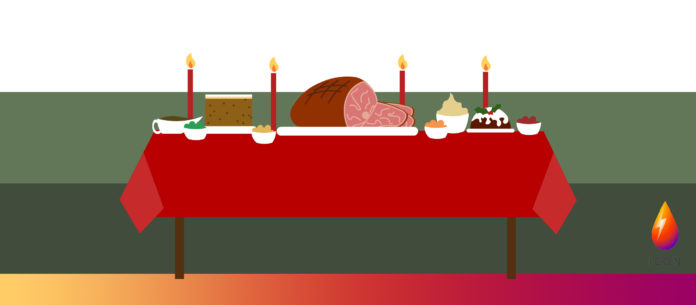 REMNANTS of festive feasts are not going to waste in Finland as fat from the traditional ham will be used to make renewable fuel.
Called the Ham Trick (Kinkkutemppu in Finnish), the campaign seeks to put the fat from the seven million kilos of ham consumed in the country every Christmas into good use.
Last year, 185,000 households participated in the Ham Trick and the goal this year is to increase the number of participants to 200,000.
Lars Peter Lindfors, Senior Vice President, Innovation at Neste, a leading Finnish fuel company in charge of the scheme, commented: "It is great that the Ham Trick now takes place for the fourth time in a row, showing how well the Finnish people have adopted circular economy thinking.
"The Ham Trick has become a part of the Christmas traditions for many Finnish households. It also demonstrates the power of cooperation which is needed in making circular economy work."
Neste will use the waste fat obtained from 218 collection points across the country at the Porvoo refinery to make Neste MY Renewable Diesel.
The company can produce its diesel and other renewable products from almost any waste fat or vegetable oil so despite the name the Ham Trick will be able use fat from any Christmas dishes such as turkey or fish.
According to Neste, the renewable diesel enables motorists to decrease their carbon footprint by 'up to 90%', compared to the use of fossil diesel.
Over 100,000 kilograms of used cooking waste fat has been recycled through the Ham Trick campaigns during the past three Christmas seasons.
The renewable diesel produced from this amount is enough to drive about 250 times the distance between Hanko from the Finnish west coast and Nuorgam at the northernmost border.
The Ham Trick Campaign will be supporting the Hope Association, which helps low-income families.
The collection points will be open from 21 December to 7 January 2020.