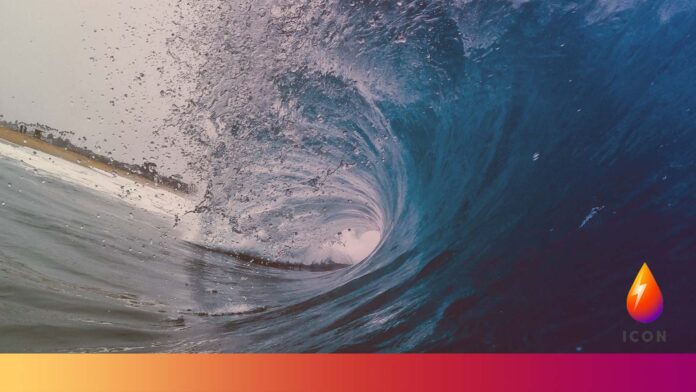 As part of the fourth allocation round of the Contracts for Difference Scheme, the UK government will ensure that £20 million per year will be ringfenced for Tidal Stream projects in what is described as their 'biggest investment in a generation' into tidal power.
Full details of all Contracts for Difference scheme announcements will be released on 25th of November where the UK government will outline plans to launch the biggest ever Contracts for Difference (CfD) allocation round, with this new ringfencing for Tidal Stream expected to bring the total budget for the fourth allocation to £285 million per year.
Chair of the UK Marine Energy Council, Sue Barr, commented on the announcement: "The impact of this support cannot be overstated.
"Here in the UK we have the knowledge, skills, people and projects to lead the world in marine energy, but we have been missing a vital piece of the puzzle to unlock investment and allow the sector to scale-up and deliver. The marine energy sector stretches the length and breadth of the UK – from the Isle of Wight to Orkney and Shetland.
"This dedicated ringfence will secure our domestic market, support decarbonisation and will enable tidal stream energy to develop; delivering export opportunities, green jobs, and economic growth in the process.
"We are grateful to ministers and the broader UK government for having listened, understood and acted. This new support for tidal stream brings us one step closer to delivering a Great British success story that will provide both environmental benefits through the generation of renewable energy alongside UK-wide supply chain benefits."
This fourth round of the Contracts for Difference Scheme will open on 13 December 2021. The UK government will launch this auction process with the ambition of supporting up to 12GW low-carbon electricity capacity – more than the last three rounds combined.
Dan McGrail, CEO of trade association RenewableUK, added: "This is a major step forward for the UK's world class tidal energy industry, allowing us to ramp up the roll-out of our cutting-edge marine technologies and increase the pace of innovation in the sector to become more cost-competitive.
"Ringfenced funding for tidal stream doesn't just unlock private investment and secure green jobs – it also puts us in pole position to lead the global market in due course. That's why we've been calling for a dedicated pot of funding for tidal power.
"We need a range of renewable technologies to get us to net zero as fast as possible. As an island nation with superb tidal energy resources to harness, it's clear that tidal stream should have a key role to play in our shift to clean energy."
Contracts for Difference (CfD) contracts are allocated through a competitive auction process where the cheapest projects in each technology group are awarded contracts first, with the auction designed to ensure competitive pressure to keep costs down and protect consumers.
The fourth CfD round aims to increase the capacity of renewable electricity awarded contracts from the 5.8GW achieved in the last round to around 12GW.
The £20 million additional ringfenced budget is for Tidal Stream projects, not Tidal Range, which is a different technology. Tidal Range projects are not eligible to enter into the CfD scheme.
More information on how the Contracts for Difference scheme operates is available on the Low Carbon Contracts Company website.