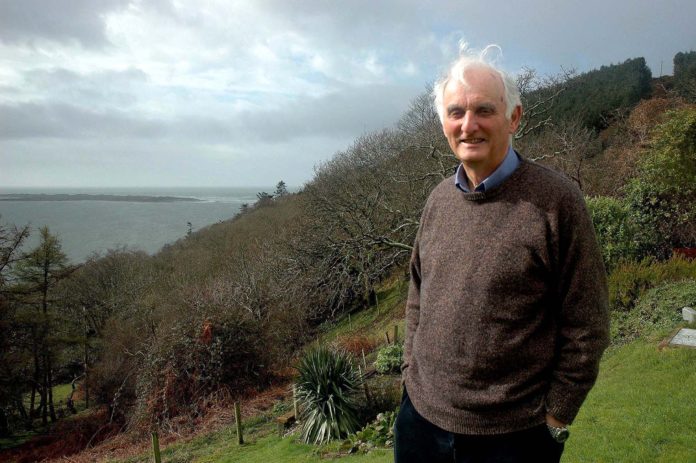 FAMILY, colleagues, and institutions from across the globe have paid their respects to pioneering climate scientist Sir John Houghton, who passed away last week aged 88.
Thousands of tributes have been paid to Sir John, who has been described as 'one of the most distinguished climate scientists of his generation and a tenacious campaigner for the recognition of human-induced climate change.'
Sir John, a boy who loved Physics, was born in Dyserth and grew up in Rhyl in North Wales, receiving a scholarship to study Physics at Oxford University at the age of 16.
After graduating at the top of his year, he stayed on to do a Doctor of Philosophy in Atmospheric, Oceanic and Planetary Physics before spending a brief period with the Royal Aircraft Establishment.
After returning to Oxford as Professor of Atmospheric Physics in 1958, Sir John's academic career reached new heights when a collaboration with NASA and Reading University led to his research group designing an instrument that could measure atmospheric temperature at different levels from radiation emitted from the Earth.
The first instrument was launched via satellite in 1970 and the collected data and later instruments began to expose evidence of global warming.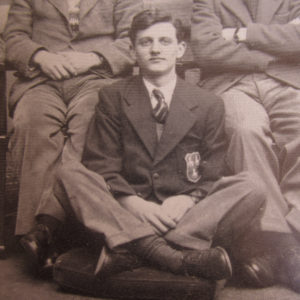 He later became the Director General of the UK Met Office, Margaret Thatcher's adviser on pollution and the first co-chair of the Intergovernmental Panel on Climate Change's (IPCC) scientific assessment working group from 1988 to 2002.
He was also responsible for setting up the Hadley Centre for Climate Prediction and Research in 1990, jointly with the Met Office and what is now the UK Department of the Environment, Food and Rural Affairs.
In 2007, he received the Nobel Peace Prize on behalf of the IPCC, an award shared with Al Gore.
Professor Tim Palmer, Royal Society Research Professor in Climate Physics, Co-Director of the Oxford Martin Programme on Modelling and Predicting Climate, remembers Sir John fondly in a tribute by Jesus College: "John Houghton was an exceptional atmospheric and climate physicist.
"As Director General of the Met Office, at a time when pressures on the Office to be a commercially successful organisation were growing, his overriding objective was to ensure that the Met Office grew as a world-class scientific organisation.
"His establishment of the world leading Hadley Centre is testament to his belief in the primacy of science.
"Then, as one of the founding fathers of IPCC, he set the gold standard for all subsequent IPCC reports – as comprehensive politically neutral assessments of the state of climate science.
"Indeed, the integrity and influence of IPCC's assessment reports are looked on with envy by those in many other disciplines.
"John's interest in my own research was enormously motivational for me and I shall miss his towering intellectual presence."
One of the online tributes was a poignant twitter thread by Sir John's granddaughter Hannah Malcolm, who shared memories of her grandfather.
My granddad died yesterday from COVID-19. He was an atmospheric physicist and committed Christian who devoted his career to climate justice, including chairing the IPCC and changing the mind of a major U.S. evangelical lobbyist. I want to tell you a bit about his life's work.

— Hannah Malcolm (@hannahmmalcolm) April 16, 2020
Ms Malcolm told online: "When I was younger, my consistent memory of him was warnings over the devastation waiting us if we didn't act on climate change.
"And I remember thinking how glad I was that scientists like him were in charge. But of course it isn't the scientists in charge.
"He faced a lifetime of lobbyists and corporations trying to undermine his work, question his motives, and distract from evidence.
"But my other consistent memory will be his deep faith that he was doing work in service of the God he loved, and in service of the world he loved."
Sir John lived his final years by the sea in Aberdyfi at his native North Wales.