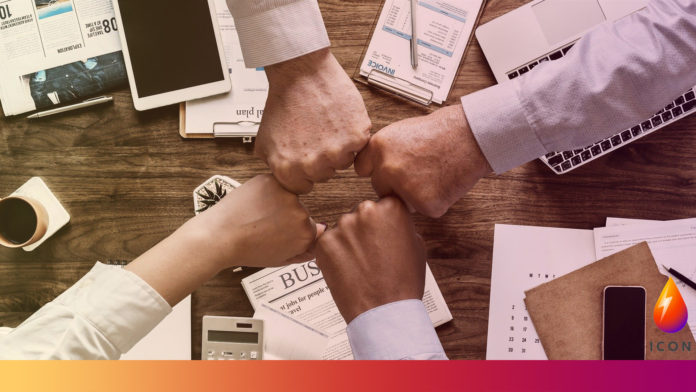 TODAY the Chancellor of the Exchequer backed a green recovery from the coronavirus pandemic in today's emergency 'mini-budget', which should support thousands of jobs, reduce energy bills and make homes healthier and lower carbon.
The Summer Economic Update announcement included:
A total of £3bn to improve the energy efficiency of buildings.
£2bn Grant scheme for domestic energy efficiency measures, such as insulation, with Government expected to cover at least 2/3rds of the cost through a voucher scheme.
Scheme to be finalised and launched in September and spent over one year, with half allocated for poorest households.
£1bn earmarked for the improvement of public sector buildings.
The Chancellor of the Exchequer Rishi Sunak said in his announcement: "Throughout this crisis I have never been the prisoner of ideology.
"For me, this has never just been a question of economics, but of values.
"We believe in the nobility of work. We believe in the inspiring power of opportunity.We believe in the British people's fortitude and endurance.
"Our plan has a clear goal: to protect, support and create jobs.
"It will give businesses the confidence to retain and hire. To create jobs in every part of our country. To give people everywhere the opportunity of a fresh start."
The announcement was welcomed by Caroline Bragg, Head of Policy at the Association for Decentralised Energy, who commented: "Our members- energy businesses up and down the country- are delighted that the Government has today kickstarted a national buildings renovation programme.
"This will allow industry to get started providing good, green-collar jobs right away; if designed right, this support could employ close to 40,000 in the next two years.
"These green-collar jobs and apprenticeships will provide high-quality improvements to people's homes, making them healthier, more comfortable and greener.
"To really be 'Retrofit Rishi', the Chancellor will need to back a multi-year national buildings programme, including social housing, owner-occupied and the private rented sector to ensure every building in the UK is fit for the future."
The energy efficiency sector is covered by established consumer protection and quality assurance schemes.
Dan McGrail, Chair of the Heat Networks Industry Council, commented: "We understand the economic challenges ahead of us as a country, which is why we want to do all that we can as the heat network industry to create jobs and investment.
"Our investment will generate jobs and will contribute to a sustainable economic transition in line with the United Kingdom's net zero targets."
Retrofit has been advocated by leading politicians, economists and policy experts for its ability to support local jobs and SMEs and its importance as part of the UK's green economic recovery.
The Shadow Chancellor for Exchequer, Anneliese Dodds criticised the amount dedicated to retrofitting in the Summer Economic Update to be 'only the seventh of what the Conservatives have promised.'
Darren Walsh, energy partner at global legal business DWF, commented on the green energy ambitions for homes and public buildings announced by the Chancellor, stating: "The Chancellor's focus on green jobs and a green economic recovery is welcome.
"The green home initiative seems to be a good place to start and the hope is that local businesses see a real benefit from the uptake of energy efficient home improvements.
"Domestic initiatives for improvements in energy efficiency will certainly play a part in seeking to reduce carbon emissions and utilising less efficient heating and heat conservation systems in many peoples' homes.
"We just hope that this initiative does not follow the same path as previous green initiatives such as the domestic feed in tariff, where that industry saw a boom and bust fate when the Government decided that the scheme was no longer affordable.
"Many local businesses that had set up to meet the domestic demand; soon faced challenges when the tariff was cancelled.
"The scheme to increase energy efficiency in public buildings is also welcomed.
"Previous initiatives have not delivered the desired results because many public authorities have faced challenges in seeking to apply retrofits to existing public buildings, which are often inefficient and difficult to modernise.
"Schemes around rooftop solar PV on all public buildings or use of district heating networks may assist to heat and power these buildings, which would have the added benefit of accelerating the decarbonisation of powering and heating many public buildings.
"With virtually all local authorities in the UK declaring a climate emergency, all will be developing their climate emergency action plans; so this added source of Government funding will be well-received in times when local authorities will be facing funding challenges following the COVID-19 relief measures they have been required to implement."
Environmental Audit Committee Chairman, Philip Dunne, commented on the announcement: "From business groups to environmentalists, the Climate Assembly to Members of Parliament, calls to the Government on greening the economic recovery seem to have resonated.
"There needs to be a long-term, sustainable approach that can help improve the energy efficiency of the 19m UK homes EPC rated D or worse.
"Today's measures are a promising start – kick-starting the retrofitting of British buildings and the estimated 140,000 jobs this will create.
"It is imperative this momentum is built upon in the Budget and Comprehensive Spending Review this Autumn, particularly as time is running out to make lasting policy decisions that will ensure the UK leads by example at COP26 and meets its own legal commitment of net-zero carbon emissions by 2050."
Research from the Energy Efficiency Infrastructure Group suggests that a focus on building retrofit, including Government funding and other policy changes, can create close to 40,000 jobs in the next two years and research from the ECIU has shown that the jobs that result from energy efficiency investment aren't concentrated in clusters but are distributed across the entire country.
The Energy and Clean Growth Minister, Kwasi Kwarteng, mentioned in BEIS questions of his support for the £9.2bn investment committed in the Conservative manifesto.
This comes after several bodies have called after the Prime Minister to keep the manifesto promise of a national programme of home insulation in the coundown to the Chancellor's announcement.
The European economic interest grouping research has concluded that ongoing investment in buildings retrofit, in line with the manifesto commitment, could see 150,000 green-collar jobs created by 2030.