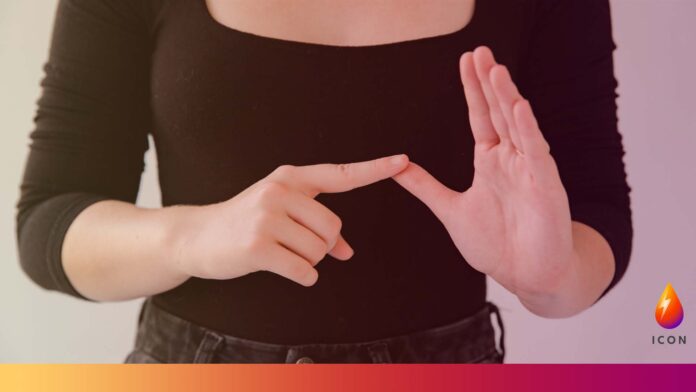 A Bill to make British Sign Language (BSL) a recognised language in the UK has passed 'second reading' and is on its way to becoming law.
The British Sign Language Bill, a Private Member's Bill introduced by Rosie Cooper MP, aims to recognise BSL in legal statute as a language in its own right and places a duty on the Government to create guidance, issued to all Ministerial Departments, on how they should be promoting BSL within their responsibilities.
Each Department will also be required to report on how they have included BSL in their communications with the public.
Rosie Cooper MP commented on the announcement: "I am delighted that the Bill has passed this huge hurdle. It has been at least 230 years since BSL was first introduced, so this will be a very emotional day for every Deaf person who has been waiting for the legal recognition of their language.
"The success we now enjoy lies on the shoulders of all the deaf people, including my dad, who over the years fought for recognition and equality! That goal is now squarely in sight.
"Getting the Government to support my Bill has always been essential to actually making it into Law. The Minister [for Disabled People] has really embraced the Bill and BSL itself, and has helped wholeheartedly to develop it into something that will really make a difference."
If passed, the Bill would also see the launch of an advisory board of BSL users to:
offer guidance to the Department for Work and Pensions (DWP) on how and when to use it
examine how the DWP goes about increasing the number of BSL interpreters.
make sure the Access to Work scheme better meets the needs of BSL users to support them in employment.
Recent figures from the British Deaf Association suggest that on any day up to 250,000 people use some BSL.
The British Deaf Association (BDA) commented the announcement in a statement: "– The BSL Bill has been nineteen years in the making, since BSL was first acknowledged as a language in its own right by the UK Government on 18 March 2003.
"Sadly, that statement was not accompanied by any legal protection for BSL users, meaning Deaf people in Britain ever since have had a daily fight on their hands to access information and public services and to achieve their potential on an equal basis with their fellow hearing citizens.
"Enough is enough.
"Today, Parliament has recognised that this injustice must stop. No more discrimination. No more exclusion.
"Deaf people in Britain never gave up hope that their language would one day be not only recognised in law, but also protected and promoted so that many more people learn this beautiful and fascinating language. It is our hope that one day, BSL will be taught in every school in the UK so that it is no longer a 'foreign language' to our fellow citizens.
"I now call upon Ministers and MPs to do everything in their power to get the British Sign Language Bill to Royal Assent in this parliamentary session and deliver long- overdue recognition, inclusion and equality to the Deaf community in Britain."