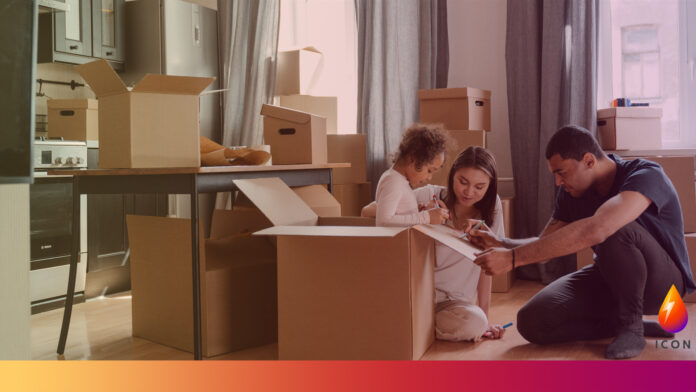 David Trevithick, Principal Analyst at Delta-EE, tells ICON about his views on the changing role of the consumer in the energy market.
Here's something ironic: for decades, people have had little power over their energy supply. Terms and conditions have been set by the industry – with limited options regarding the services consumers receive, and the prices they pay. But everything is changing.
The energy market isn't dominated by a few big players anymore. New retailers and services providers are giving people greater choice, and this is shifting the balance of power.
Today's consumers are used to customer-centric propositions in other industries, and they're demanding the same high standards of utilities. Yet, the energy sector is lagging behind.

To survive in tomorrow's marketplace, energy suppliers can't afford to create a proposition that nobody wants. Customers have to become the beating heart of their business. And solutions must become insight-driven.
Retailers and service providers need to connect with the new energy consumer – understanding how they live their lives and what makes them tick, in order to meet their needs. This will not only change the nature of customer relationships; it will build a whole new service model.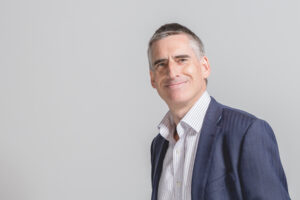 Convenient, mindful consumption
What do consumers want from their energy supplier – now and in the future? Rather than second guessing the answer, Delta-EE surveyed 5,000 adults across five European countries, testing 50 different customer propositions. And it revealed two key trends.
The first is mindful consumption. Sustainability and environmental impact are high on household radars; 43% of people look at a brand's eco-values before they make a purchase in any sector, according to Deloitte. And this is heavily influencing the way they consume energy.
Our research reveals more than a third (35%) of European consumers are very interested in monitoring their energy usage through an app or online tool, with those in Germany, France and the UK most keen.

Those who are monitoring also want to reduce consumption. Popular techniques for consumption reduction include breaking down energy use by appliance, to see what's using the most power; tracking current consumption against past data, to compare energy use; and alerting customers to things that might make their bills higher, like an appliance performance issue.
Embracing apps and other digital platforms gives energy suppliers the chance to shift to a Software-as-a-service (SaaS) model, which continually adds value to customer relationships. We expect as demand for data grows, so will the appetite for devices that can deliver these insights.
Over the next decade, we'll see greater demand for smart technologies that shape the way people use energy. Smart metres and lighting systems are already commonplace in many European households – and smart thermostats are the next logical step.
Our research showed a significant appetite for smart thermostats in Germany and Italy. This approach gives consumers the power to remotely control and schedule their heating, optimising costs and use at the same time as flexibly meeting their needs. For example, families can ensure their house is always warm when they wake up in the morning.
But while the introduction of smart devices and insight-driven software is exciting, energy suppliers can't afford to overstep the mark.
Consumers are happy to share data if it empowers them to make better decisions. They're less enamoured if their energy provider starts controlling when their heating comes on or off on their behalf.
A flexible, fair deal – all of the time
The second key trend that consumers will drive is value for money. Customers want greater trust that they are getting the best deal; 1 in 3 would be interested in signing up to an auto-switching service, which moved them automatically to the most convenient tariff. Cost consciousness is particularly prevalent in France, where our survey respondents expressed great interest in finding tariffs that match the energy market price.
But it won't be enough to just offer people a fair deal. Energy suppliers will need to look at how they provide services, to build long-term customer relationships without locking people into unattractive long-term contracts.
We're going to see a rise in models like 'switch & bill', where customers are automatically moved to the best tariff on the market at no cost but continue to pay bills through their service provider.
We're also going to see the growth of membership-based models like Dutch company Econic is pioneering – they install heat pumps into homes, which can be cancelled at any point.
The challenge for energy companies is commercial. What is the right mix of upfront costs, monthly payments and contract length? What's the best way to manage risk? Then there are logistical considerations like exit fees and transferring contract of ownership.
Any subscription or serviced-based model needs to be easy for the customer to grasp. The energy market is both complex and intangible to most people, who just wants to know – and trust – that they are getting value for money.
Suppliers will need to be careful how they develop and frame propositions, to ensure consumers are empowered without having to understand all the detail.
Delivering services to the new energy consumer
Over the next 10 years, there's no doubt that consumers will become more engaged with how their energy is provided and more demanding of service levels. In tomorrow's energy battle, customers hold the power.
The key for suppliers is to analyse how best to meet consumers' needs and develop service-based solutions that add value and build relationships.
There may be a global or pan-European model for the perfect service offering, but there will also be significant differences in the way people want to interact with their energy provider – and how quick they are to embrace emerging technologies. This may be cultural, or simply driven by people's personality.
Either way, we can certainly see a future in which suppliers develop one concept for delivering services to the new energy consumer, but their proposition is tailored to each target market.
For further insights, download Delta-EE's report, titled 'The New Energy Consumer: Who Are They and What Do They Want?'