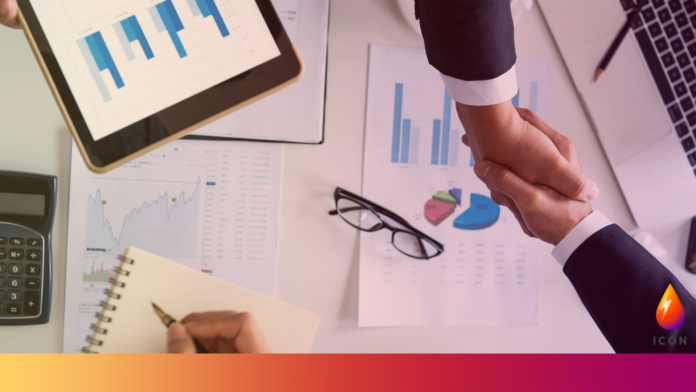 In this thought piece Anjali Berdia, Sustainability Analyst at Sustainable Development Capital LLP, tells ICON readers why threat from methane should spur investment in renewable and natural gas technology.
Methane emissions, a major cause of climate change, have again hit the news. Last month, the National Oceanic and Atmospheric Administration (NOAA) announced they had reached another annual record in 2021, usurping that set the previous year.
Its preliminary analysis revealed that 2021 saw the largest annual rise in methane emissions since systematic measurements began in 1983. Overall, levels in the atmosphere last year were around 162% higher than pre-industrial levels.
These figures are alarming. Methane is 80 to 86 times more potent in terms of warming than carbon dioxide, causing about a third of climate change.
But while methane emissions have a major impact, and 50% to 65% come from human activities – predominantly agriculture, natural gas/petroleum, and landfills, in that order – they are often overlooked when compared with carbon. This must change.
One reason is obvious. Quite simply, by lowering methane emissions we reduce the amount of a potent greenhouse gas in the atmosphere. However, there is another important reason, too.
Between 70% and 90% of the natural gas we use as an energy source is in fact methane before combustion, and this presents an opportunity.
Using modern technologies, methane emissions from composting organic material can be captured and transformed into renewable natural gas (RNG), which is pipeline-quality and interchangeable with conventional natural gas.
This not only lowers methane emissions, but also provides a valuable, environmentally friendly energy source. According to Argonne National Laboratory's GREET emissions modeling tool, RNG produced from anaerobic digestion of food waste or farm manure is net carbon-negative over its lifecycle, as more greenhouse gasses are captured in producing the fuel than in using it.
Furthermore, it can also help displace fossil fuels and be particularly helpful in decarbonising some of the hardest-to-abate sectors: namely, those sectors that are hard to electrify. It also offers significant clean air benefits as its emissions produce almost no nitrogen oxides (NOx), a primary component of smog, or black carbon.
The technology to make the most of this opportunity, is very much available. For example, the SDCL Energy Efficiency Income Trust plc ("SEEIT") last year announced its investment of approximately $31m to help expand and enhance a large-scale green gas-to-grid project in Reynolds, Indiana.
Operated by Bio Town Ag, which has a strong track record in developing, constructing and operating anaerobic digestion, it uses waste from a dairy farm to produce biofuel.
The investment will expand capacity and allow the installation of a commercially proven gas upgrading facility to inject RNG directly into the local gas grid. In this way, it delivers cheaper, cleaner, and more reliable energy.
There has been some progress in recognising the potential for progress with methane emissions. In the fall of 2021, world leaders at the COP26 summit committed to reducing methane emissions by 30% by 2030.
However, there needs to be far more understanding of the potential of RNG and investment in its development as a fuel source – among policymakers, investors, business leaders and other stakeholders. Most of all, there needs to be practical action.
According to an Energy Vision report, capturing just half of the methane emitted from organic waste in the US alone could achieve half of that goal.
The reasons for using methane emissions as an energy source are not just environmental, either. Creating incentives to scale-up RNG generation and deployment is also a way to improve domestic energy security – something in particular focus following Russia's invasion of Ukraine, given its status as a major gas exporter.
As the IEA points out, "for import-dependent countries, investment in biomethane supply can displace the need for fuel imports."
Some states in the US have begun to realise the opportunities that RNG presents, such as California and Oregon, which both have low-carbon fuel standards (LCFS). These economic incentives facilitate the production and usage of RNG in participating states, thus strengthening the grid and reducing its carbon emissions.
However, such measures need to be far more widely adopted, along with broader policies to promote RNG generation, to cut methane emissions and to help transform the energy system. Methane emissions are a real threat, but they also present an opportunity – with the right policies and investment.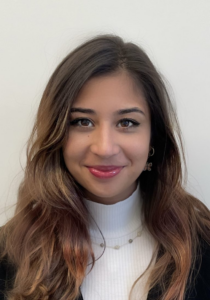 Anjali joined SDCL in 2021 as a Sustainability Analyst, where she supports their sustainable cities, communications, investor relations, and ESG teams.
Prior to her employment, Anjali has held a variety of positions relating to both the environment and communications, including internships with the Clean Air Council, UNFCCC, and the Reporters Committee for the Freedom of the Press. Anjali graduated from University of Pennsylvania where she studied English and Environmental Humanities.