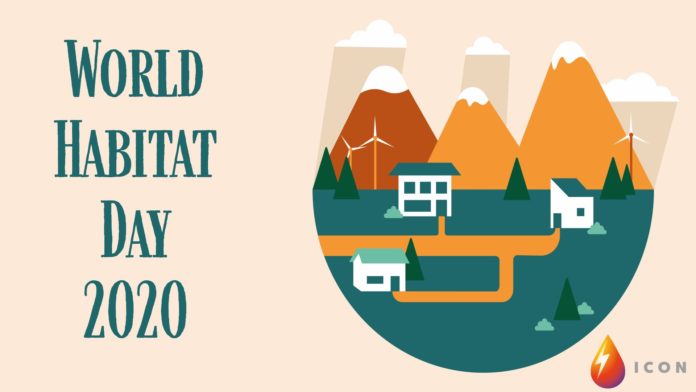 Today marks the World Habitat Day, created by the United Nations.
First celebrated in 1986, each annual observance has seen a new theme focused on encouraging us to think about the state of our towns and cities and the basic human right for everyone to have suitable and safe housing.
It is also a chance for us to reflect on our collective impact on the world and how we can strive for a fairer and more sustainable habitat for all.
This year has seen the COVID-19 pandemic sweep across the world and it has highlighted many shortcomings in society including a pre-existing global housing crisis.
Without sufficient and reliable housing, it is much more difficult to observe the social distancing measures and good hygiene practises that can help keep the virus at bay. Around 1.8 billion people around the world lack adequate housing.
Throughout the pandemic, many national and local governments have put measures in place to try and help the most vulnerable, including actions to tackle homelessness and pause evictions.
However, it is not enough. We must encourage our governments to put long-term mechanisms in place and review their current approaches to housing and land.
Housing is a key factor in shaping the social and economic character of our towns and cities and we must realise that housing is a shared responsibility.
We must empower ourselves and others to contribute and shape the future of housing where we live.